The journey to parenthood is an exciting, transformative, and overwhelming time.  There are so many choices to make, discussions to have, and questions to be asked.
As your doula, my hope is to provide guidance to help you navigate through the process of pregnancy and birth.  I am committed to helping families as they make decisions prenatally and come alongside you to support you as you grow your family.
By understanding your unique needs I am able to provide unbiased, judgement free support.  If this is your first baby, your last, or a child in between.  Whether you choose to labor with or without medical interventions or plan to wing it.  I am here to join you on your journey to meeting your precious new little one.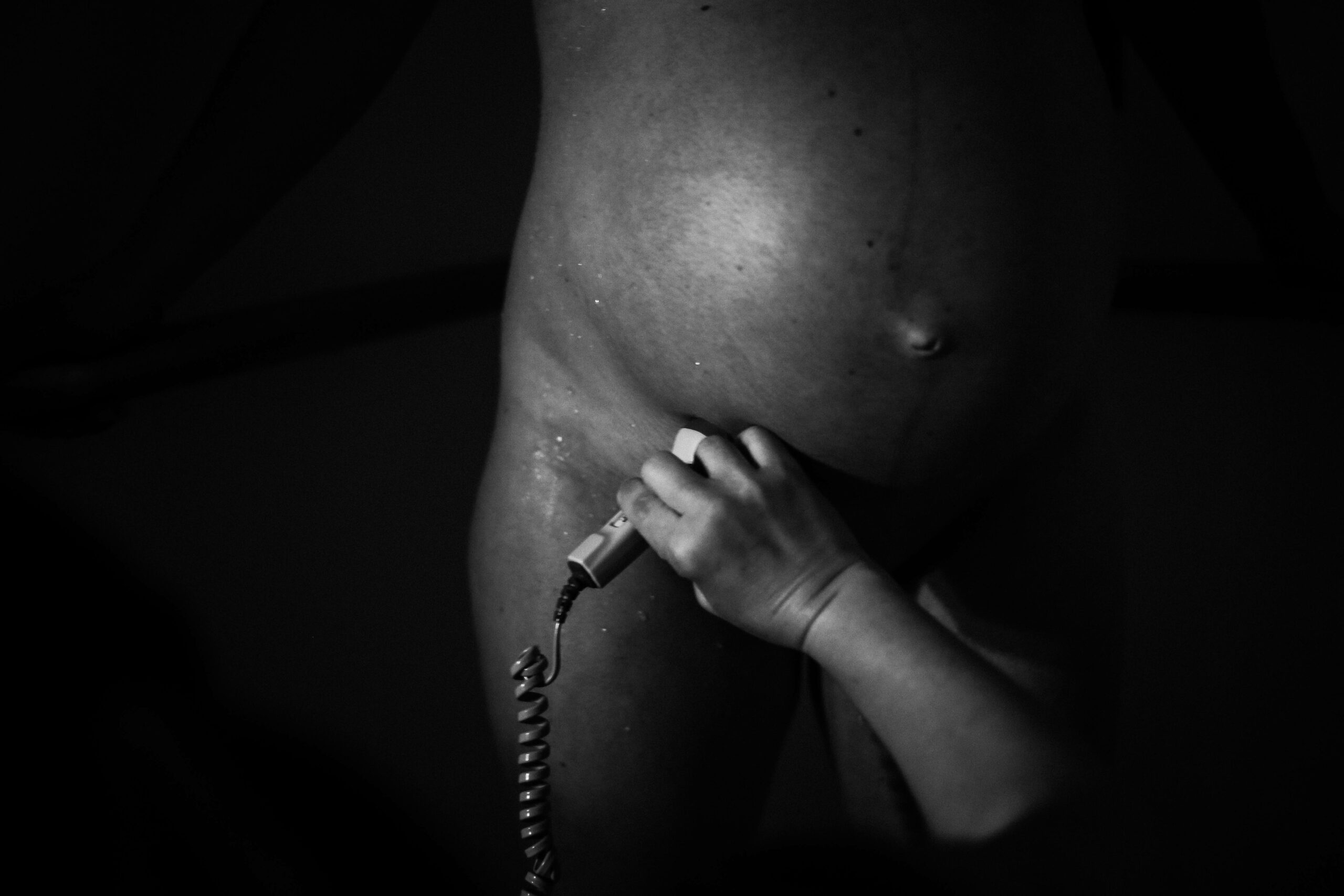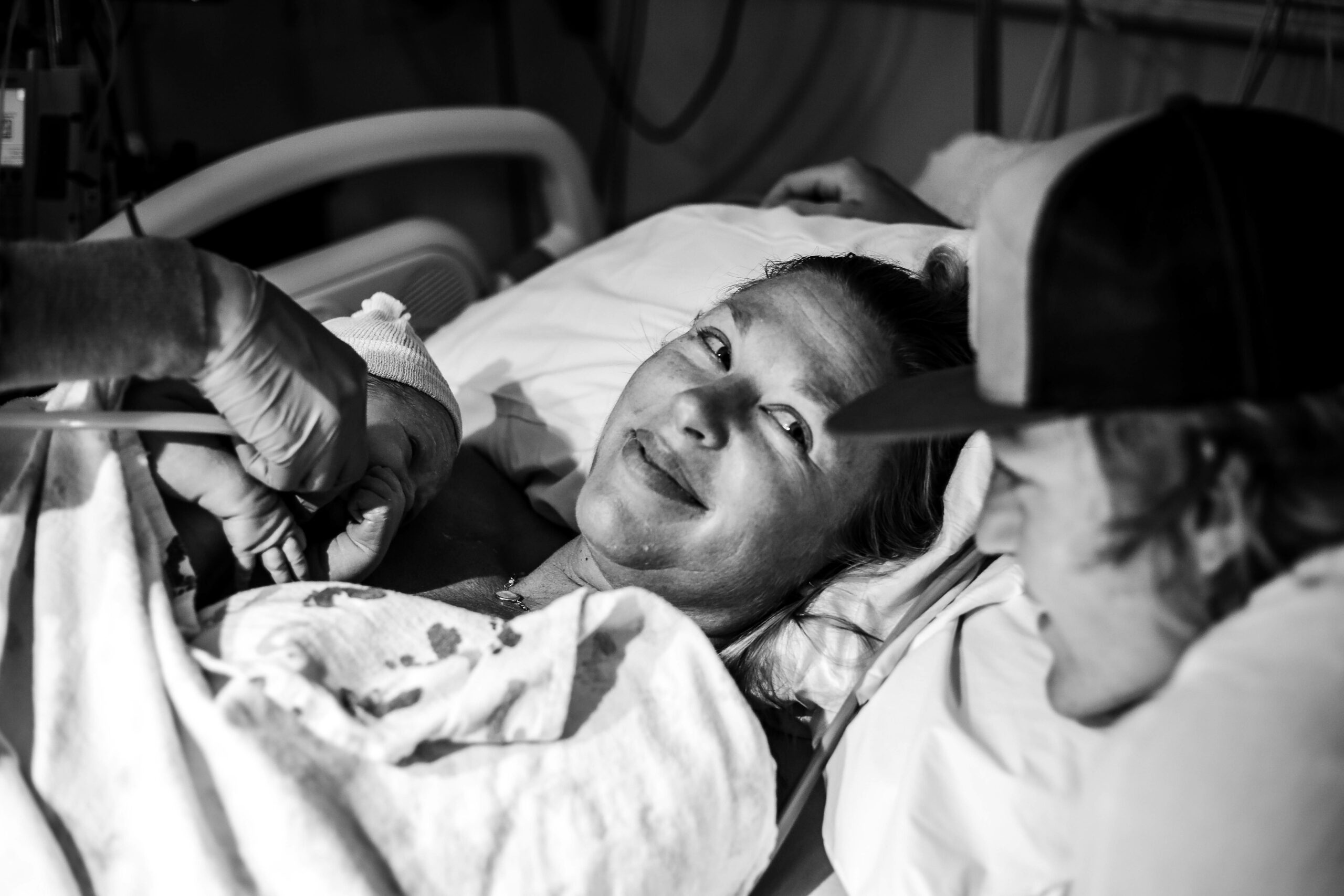 We had meet with other doulas before but just didn't feel quite right about or connect with anyone until we met Emily. We knew we wanted a doula that was a believer and that's about it. Emily is just lovely! She was so helpful leading up to labor. She went through the entire labor process, what it would look/feel like, and what her role would be. She has many tools in her belt and discussed all of them with us. She was so great at working out a birthplace with us. She even came to our birth center appointment with me. Emily was a huge help during labor. As a first time mom, I had no idea what to really expect and she was phenomenal at talking me though contractions and especially though transition. She worked alongside our midwives flawlessly. And as just a wonderful bonus on top of being a fabulous doula – she took pictures of our birth! They were incredible and she so perfectly and naturally captured the work and arrival of our sweet girl. I am so glad we had Emily to walk along side of us and support us though our first baby! It was such a great support to know that Emily who is very experienced, both professionally and personally (4 of her own!) Emily truly helped make it happen all according to plan.
Words cannot express how grateful we are to have worked with Emily throughout the birth experience of our first baby! As a dad-to-be it was so helpful to have someone in our corner we could ask all 1000+ questions we had before, during, and after my wife went into labor. Emily's prelabor sessions were so helpful, she took so much time with us, we felt so cared for, understood, and satisfied with her amazing expertise. She helped my wife along as she entered into early labor with an exceptional tool box of exercises, pressure points, and stable support to our process. She spent almost two days straight with us when my wife went into active labor, never leaving our side, providing the continuity of care we really needed that a busy hospital staff could not provide with shift changes, etc. She was such a strong support for us, and me in particular. When our baby came, and there were supplemental tests required, I trusted Emily implicitly to provide support to my wife as I stayed with our newborn daughter to go for testing. She documented the experience with her personal camera and made a wonderful slideshow for us that we will forever cherish. Emily was THERE for us and WITH us in so many ways- spiritually, emotionally, intellectually, physically, and beyond. Emily is one of those rare people that helps restore faith in humanity, truly a class act doula born for the sacred work she does with families. She artfully struck a balance supporting us when needed, then stepping back to allow my wife and I the couple time we needed to cross the threshold to parenthood together. Having her there with us eased our nerves and concerns in countless ways. I 100% recommend her!!!
Emily was so helpful with helping me know what to expect throughout my wife's pregnancy and when she went into labor. Each time my wife and I had a question she would always have a response that eased our nerves. When it came down to my wife being in labor, Emily was invaluable. Her knowledge on how to help my wife be as comfortable as possible throughout her contractions and her ability to read the room and suggest changes was spot on. Even getting down and dirty applying counter-pressure for my wife as she was working through her contractions. She was a great help and I never once felt "replaced" as some men and myself included may fear when they first hear of a Doula. She went above and beyond my expectations. We will definitely be using her again for future births. Thank you Emily!
We really enjoyed getting to know Emily. She was kind, insightful, professional and supportive. Emily is very knowledgeable about labor, the birthing process and babies. Her calm and supportive demeanor was reassuring and gave us a lot of confidence going into the birthing process. This was our third baby, and the previous two were born by emergency cesarean and a cesarean after tolac. Our third was born via successful vbac. Emily helped us make the birthing process, which for us was surrounded with anxiety due to past experiences, and remind us that a healthy baby was what the ultimate goal is, but also that I was capable of having a vbac. Having her support and confidence made such a difference in how we approached things this time. Also, being informed of the process was so helpful and gave us confidence and peace going in. I wish I'd been able to have Emily there the first two times as her support before, during and after was invaluable. We are so thankful for her! 
Throughout the pregnancy I found Emily to be the perfect fit for the care and support for both my wife and I.  At first, I truly never understood the value of having a doula during labor and delivery.  Admittedly, it was what my wife wanted, it made her feel at ease, so she was going to have it.  From the very beginning I could see the vast knowledge and experience Emily had during our meetings. Additionally, she brought a sense of calm not only for my wife but me as well as we neared baby time. When it came time for labor, before I knew it Emily was at our house.  She immediately helped work through labor, by using different techniques to aid in furthering things along. In addition, she worked with my wife in using various stretching techniques and provided some relaxing massage. Once at the hospital, Emily was instrumental in helping to provide guidance and work through the intense and consistent labor contractions my wife was experiencing. She never left the room, provided encouragement and I found myself relying on her throughout this experience.  That became more so as we neared delivery.  We found ourselves dealing with complications that became dire once our daughter was born.  She was unresponsive and required immediate medical care.  
Imagine standing in the middle of the room, between your wife who just delivered and your newborn unresponsive daughter.  Who do you go to? Emily assured me she would care for my wife and to be there for my daughter as she was being transported to the intensive care unit. She continued to stay with my wife, providing the necessary emotional support while our daughter was being treated. 
She is everything you would ever hope for in doula: Supportive, Friendly, Knowledgeable, Compassionate.. She just gets it. Trust me, you will be grateful you were fortunate enough to add Emily to your labor and delivery experience. 
Emily was amazing!! She was extremely knowledgeable, extremely kind, and went above and beyond our expectations. She was worth every penny and much more! She was really instrumental in aiding me in having as natural of a birth experience as was possible. She had an educational teaching style, exercises that were useful in stimulating labor, and a personality that was so comforting to my husband and I during delivery. Her presence was so strong, yet so kind and gentle, when our labor progressed, we each relied on her as a trusted family member to support many facets of our birth experience. We were stunned that she took so much time with us- we never felt rushed during our pre-labor visits and she came out to our home several times, finally staying with us to stimulate labor and then headed to the hospital from our house, being with us for 39+ hours. We highly recommend Emily and feel very confident that including her in your birth story will enhance it in innumerable ways. Words can't express our appreciation for her!! 
Proudly Serving families in the sacramento area.  including amador county, calaveras county, sacramento county, el dorado county, placerville, folsom, el dorado hills, roseville, citrus heights, and surrouding areas.  If you are unsure if I serve your area please contact me.  I attend hospital, birth center, and homebirths.  At this time I am not attending unassisted births.